How to Become a Tutor?
You are a few steps away from starting your teaching journey. Register now and join our community of tutors.
Hourly rate
You will get paid per each completed hour of the teaching at the hourly rate you selected.
Flexible time
Set your availability to control your schedule and teaching time. No minimum or maximum time is required.
Secured platform
Secured earnings and easy tracking of transactions.
Ability to Teach Students
Online Across the World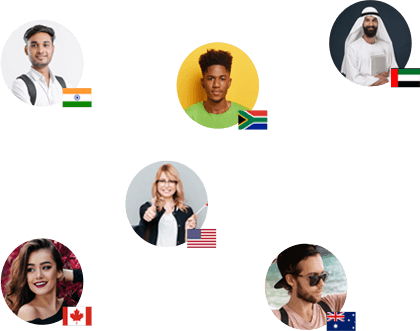 Real time sessions related to the subjects
Calendar booking according to your availability
Interactive sessions with the students
Secured payment gateways
Round the clock tutor support
Sign Up
What tutors say about us

"Face2Face allowed me to make a living without leaving home!"
Eliza G. teaches English on Face2Face so she can spend more time with his son.
Join our community of talented tutors of Face2Face and get the benefits of teaching online.
Register Now
Frequently Asked Questions
To get the benefits of being visible for students who search daily for your lessons in your subject and generate high income while teaching online.
You can register as a tutor on Face2Face in simple steps by choosing your teaching subject, setting your availability, and completing your application.
Select the best tutor for your needs by browsing the tutor's profile and checking his bio, lessons, availability, and students' reviews on the profile.
You can use the search directory to search for a particular tutor by applying filters such as teaching subject, teaching language, region, and price.